Regular Dances
For our regular dances, navigate to the follow pages:
Albuquerque Events
Santa Fe Events
Taos Events
UNM Events
###
Special Events
FolkMADness is less than a week away and we have over 200 people registered! There is still space, so register now! We also have our schedule posted so take a peak. Note that there may be minor changes.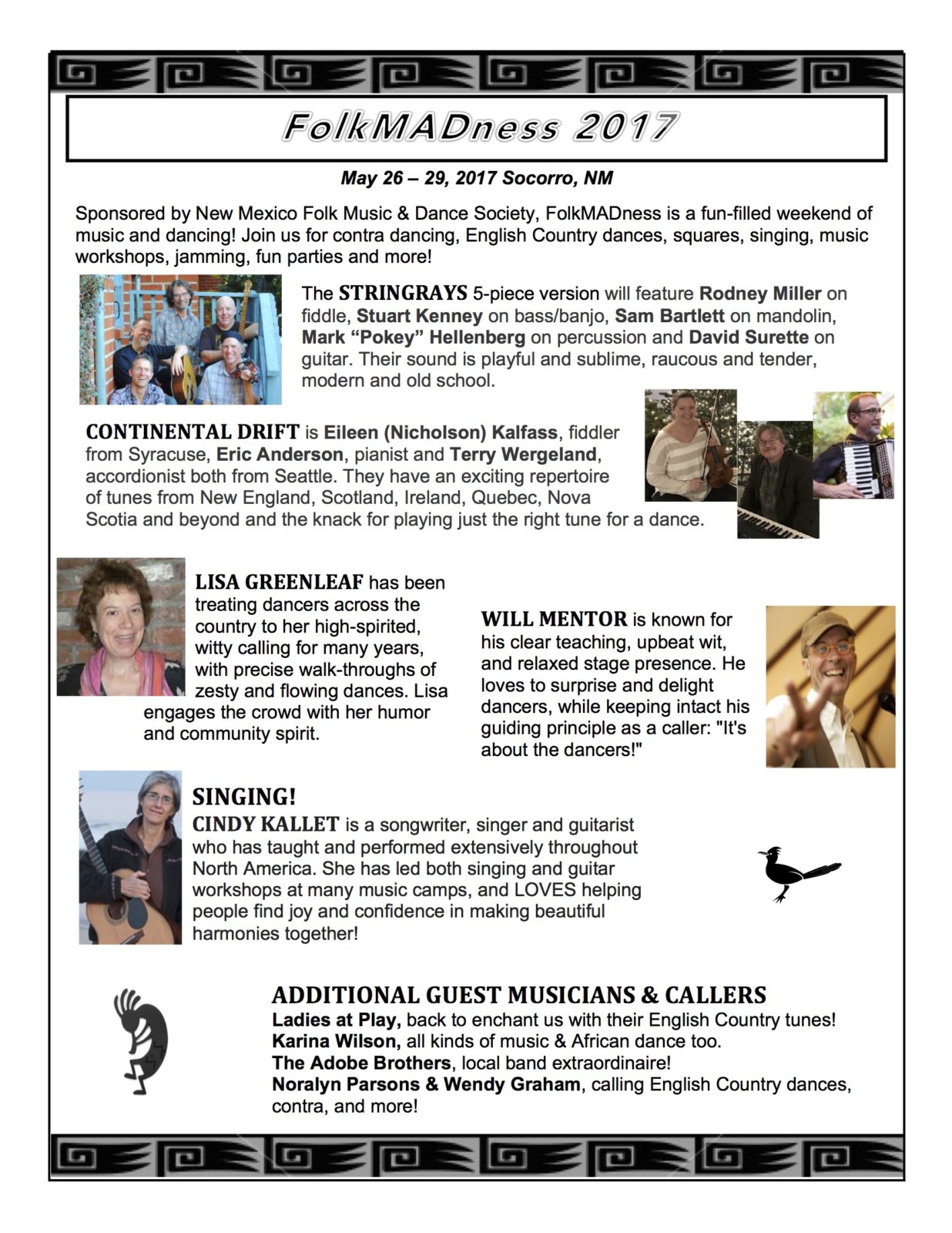 Boo Camp 2016 Registration Open
Boo Camp 2016 (Oct 28-Oct 30) registration is open and is available online! Register Here. 
We're pleased to announce that we will have The Thrifters and The Adobe Brothers playing for us, with Noralyn Parsons and Erik Erhardt calling!
Click here for More Info
###