April 1st, 2017
Musicians: Ladies at Play
Dance Master: Wendy Graham
Click on the flyer for more info. Registration is available online, or you can always pay at the door if you prefer.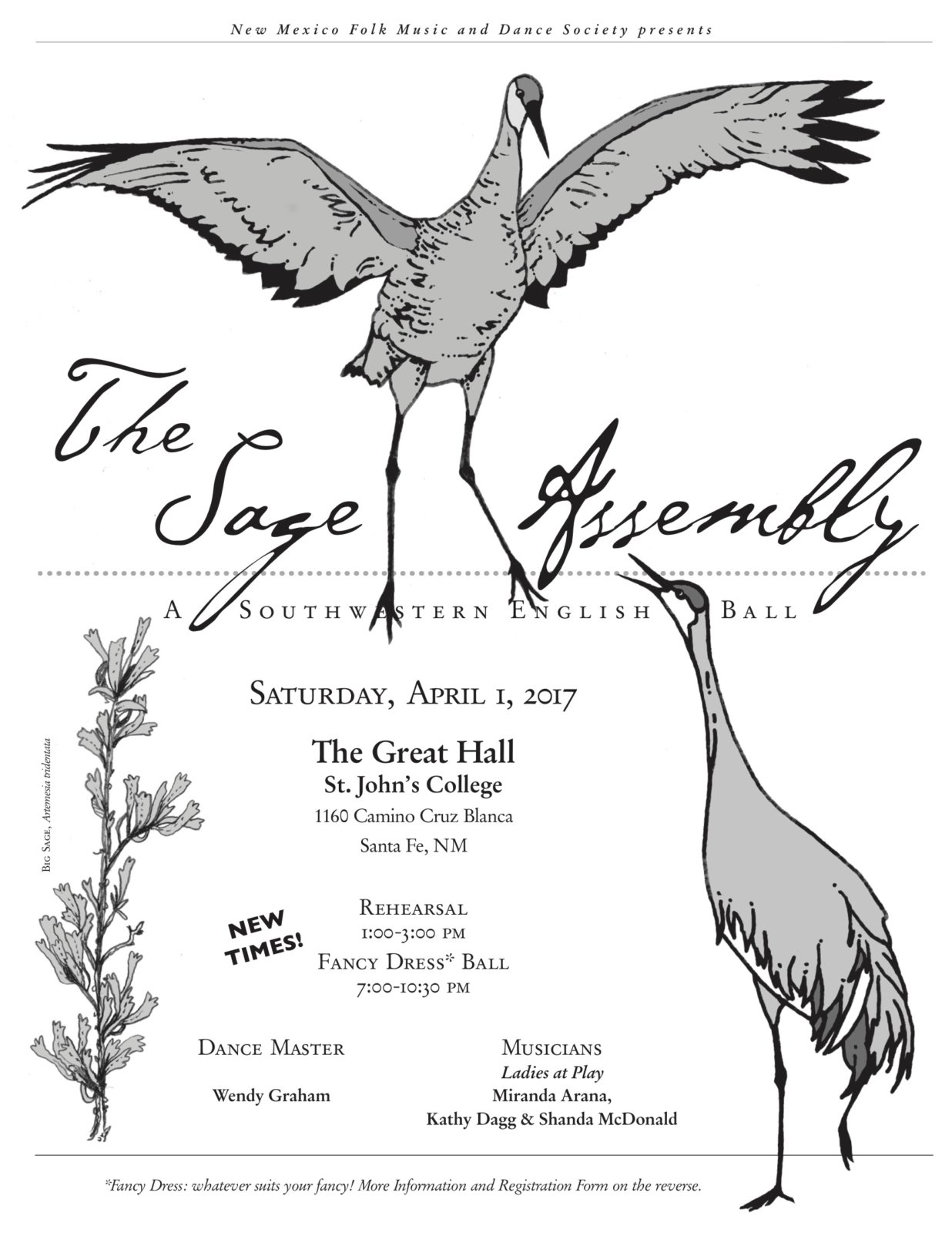 If you would rather mail in your registration, please click on the image shown above and print out, and follow the registration instructions on the second page.
Registration Fee
Adults: $22
Students or 18 and under (with ID): $11
St. John's College students: Free
During the Rehearsal, the evening's Dance Master will teach the dances in a workshop format. In the evening, the Dance Master will also present walk-throughs of the dances. At the evening break, dancers will enjoy an elegant spread of potluck refreshments.
Registration fee includes both the Rehearsal and the Ball (whether or not you attend both).

Map and Parking Directions