FolkMADS is a non-profit organization which promotes and teaches traditional music and dance. Our reach includes Albuquerque, Santa Fe, and Taos.
---
Featured News:
Boo Camp 2017 (Oct 27-29) Registration is now Open!
Bands: The North Valley Tune Tanglers and 44% Dandelion
Callers: Tina Fields and Ed Hall
Click Here for more information
Schedule is now available (note that there may be minor tweaks as camp approaches!)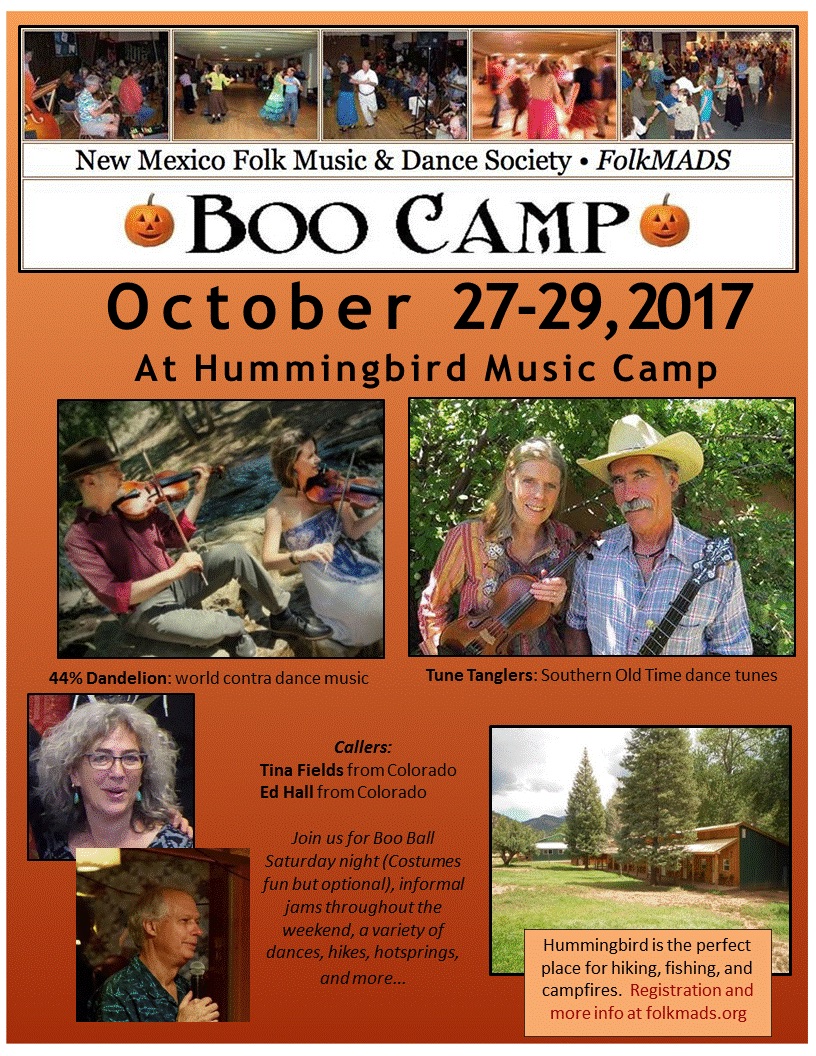 ---
We have a whole new series of blog posts! Check them out here. 
---
Music is the founding principle of FolkMADS. Find out more about local bands, practices, concerts, and jams on the Music page.
Contra Dance and English Country Dance are our most frequent dances. We also host cross step waltzing events and occasionally throw in some Squares and Morris dances too. More information and a complete calendar of events can be found on the Events page.
Callers are the bridge between the musicians and the dancers. Navigate to the Callers page to find out more about regional callers and how to learn to call.
FolkMADS creates many opportunities for music and dance. See what we're up to!
---
Additional Resources