DATE: Oct 27-Oct 29 2017 (Friday evening dance through lunch Sunday)
Bands: The North Valley Tune Tanglers and 44% Dandelion
Callers: Tina Fields and Ed Hall
Location: South Campus, Hummingbird Music Camp
104 Hummingbird Lane,
Jemez Springs, NM 87025-9304
Please check with registrar (Angela Welford) for availability of   lodging options before submitting your registration.
Schedule: 2017 Schedule 
Registration is Available!
Online Registration is available here. Or if you prefer to register by mail please use this form: Paper Registration Form. However, it would be easier for us if you register online! Please note that there is only one page, not 2 as indicated on the pdf.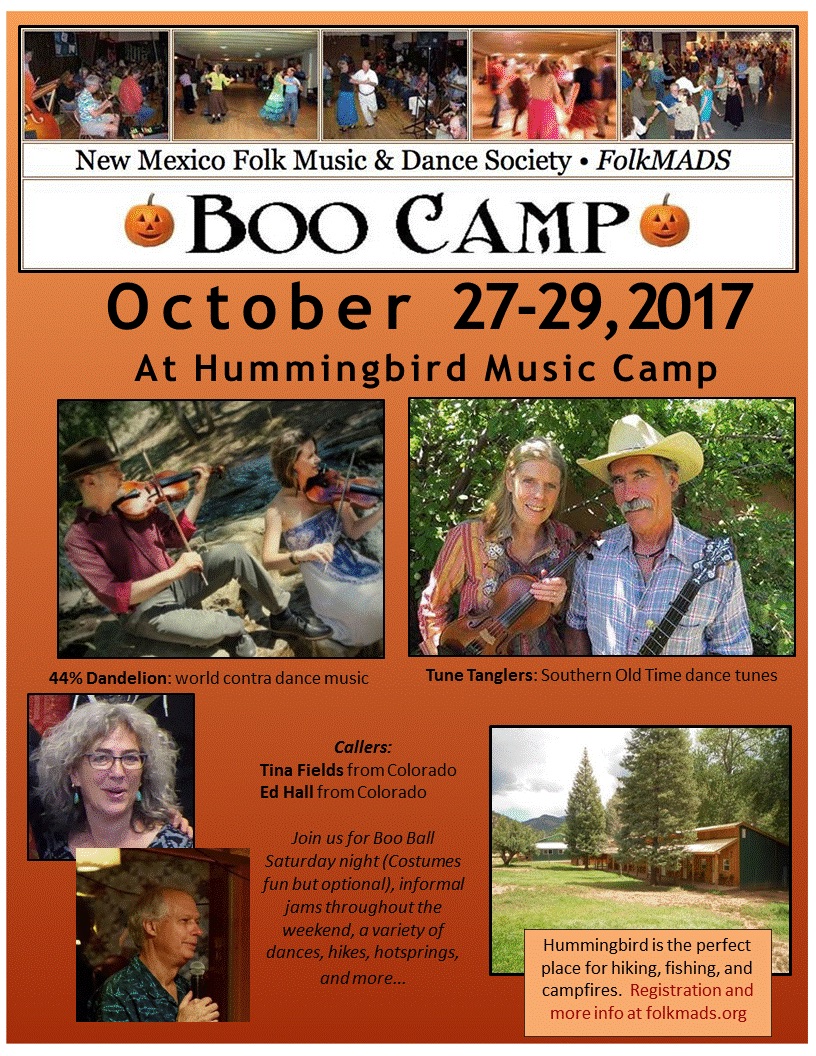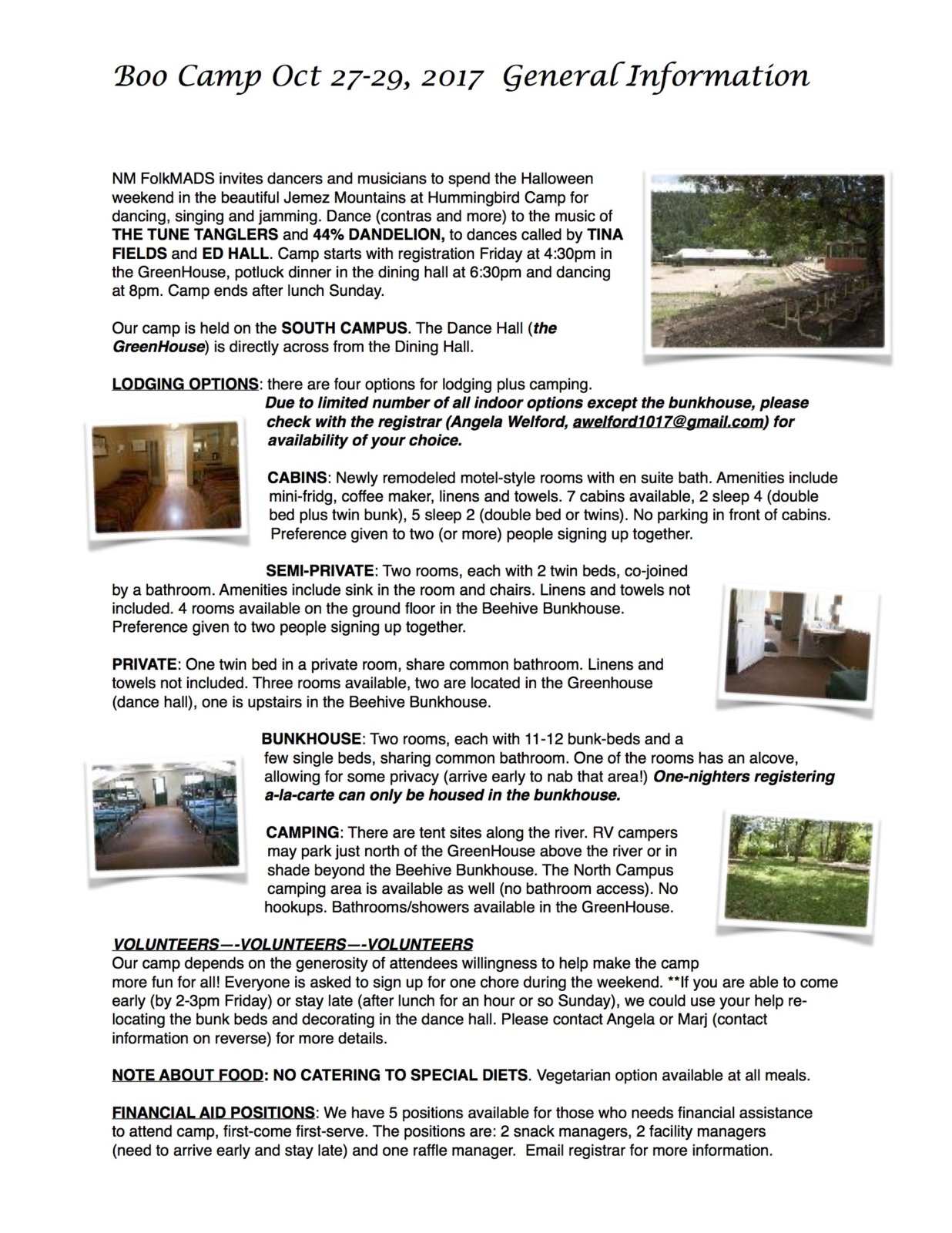 ---
44% Dandelion
44% Dandelion is a Santa Fe based Fiddle duo, Karina Wilson and Doug Goodhart. They pay tribute to fiddle traditions from around the world.
The North Valley Tune Tanglers: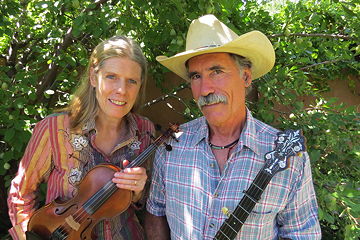 The North Valley Tune Tanglers tangled their first tunes upon meeting at a music and dance weekend in northern New Mexico in 1999. The pair brings together many years of experience with old time music. Liz Stevens began fiddling in North Carolina in the 1980s. She played and sang with a trio based in Banner Elk, NC. She honed her dance fiddling style around Denver, CO in the 1990s. Multi-instrumentalist Michael Gallagher (guitar, 5-string and tenor banjos, fiddle, button accordion) learned his musical skills playing around the mid-Atlantic states while living in Philadelphia, PA. Michael has traveled widely in Mexico and grew to love the tight vocal harmonies of the traditional music there. He was a founding member of the Albuquerque-based Sandia Hots in 1998. Started as a contra dance band and soon finding their groove as a performance band, the group needed a new fiddler and recruited Liz in 2000. Liz and Michael both played with the Hots for more than 10 years.
---
Boo Camp Archive
2016 Info; 2016 Flyer; 2016 Schedule
2015 Info – 2015 Flyer – 2015 Schedule
2014 Flyer 2014 Schedule 2014 Camp Details
2013 2012 2011
2010 2009 2008
2007 2006 2005
2004