Events not sponsored by FolkMADS but may be of interest to our members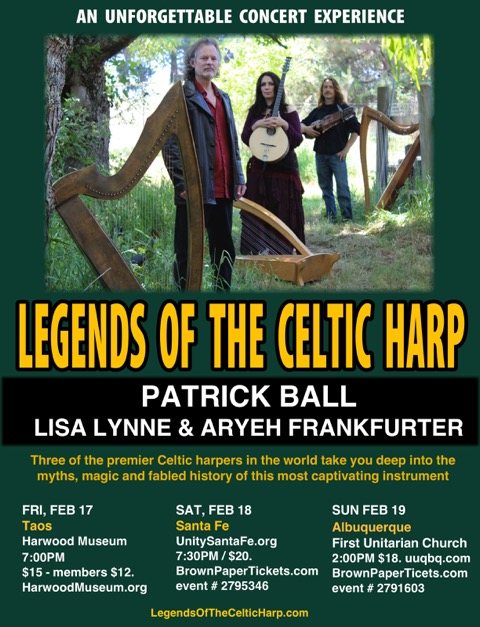 "LEGENDS OF THE CELTIC HARP" is a musical journey into the heart of a legendary instrument. Three of the premier Celtic harpers in the world, Patrick Ball, Lisa Lynne and Aryeh Frankfurter, have created a dramatic ensemble that takes you deep into the myths, stories, magic and fabled history of this most captivating instrument.
This trio of Celtic harpers who have toured extensively throughout the US to sold out audiences and rave reviews. One recent review states "Legends of the Celtic Harp is a blend of music and oratory, falling somewhere between concert and theater. It spanned nearly the range of human feeling, from humor to tragedy, tenderness to rage, reality to mysticism, and more besides. The effects were powerful and exhilarating." (Presenter Review)
Audiences will hear three Celtic Harps including the rare wire strung, Swedish Nyckelharpa, Cittern and Irish Bouzouki intertwined with moving stories of humanity and music through time.
www.LegendsOfTheCelticHarp.com
Fire Ant Frolic is Austin's annual contra dance weekend. Every year they bring in a nationally known band and caller for an entire weekend of dancing. Dancers from all over the area come to dance & enjoy fellowship & community.
This year they will feature the nationally acclaimed fiddle player Jamie Laval, accompanied by the very talented Owen Morrison on guitar and expert calling provided by Susan Petrick. Enjoy various workshops including English Country dance, Waltz, Scottish Ceilidh dances and a Rushfest during the afterparty with Emily Rush. Hope you can join them!
Jamie Laval is a nationally acclaimed fiddle player currently living near Asheville NC. An International Champion Celtic Fiddler who performs and teaches the traditional music of Scotland, Ireland, Brittany, and Quebec. His music has been heard in many venues around the world as well as TV and movie soundtracks, he has even done a TED Talk.
Visit their website (www.fireantfrolic.org) for more information, including online registration and schedule details.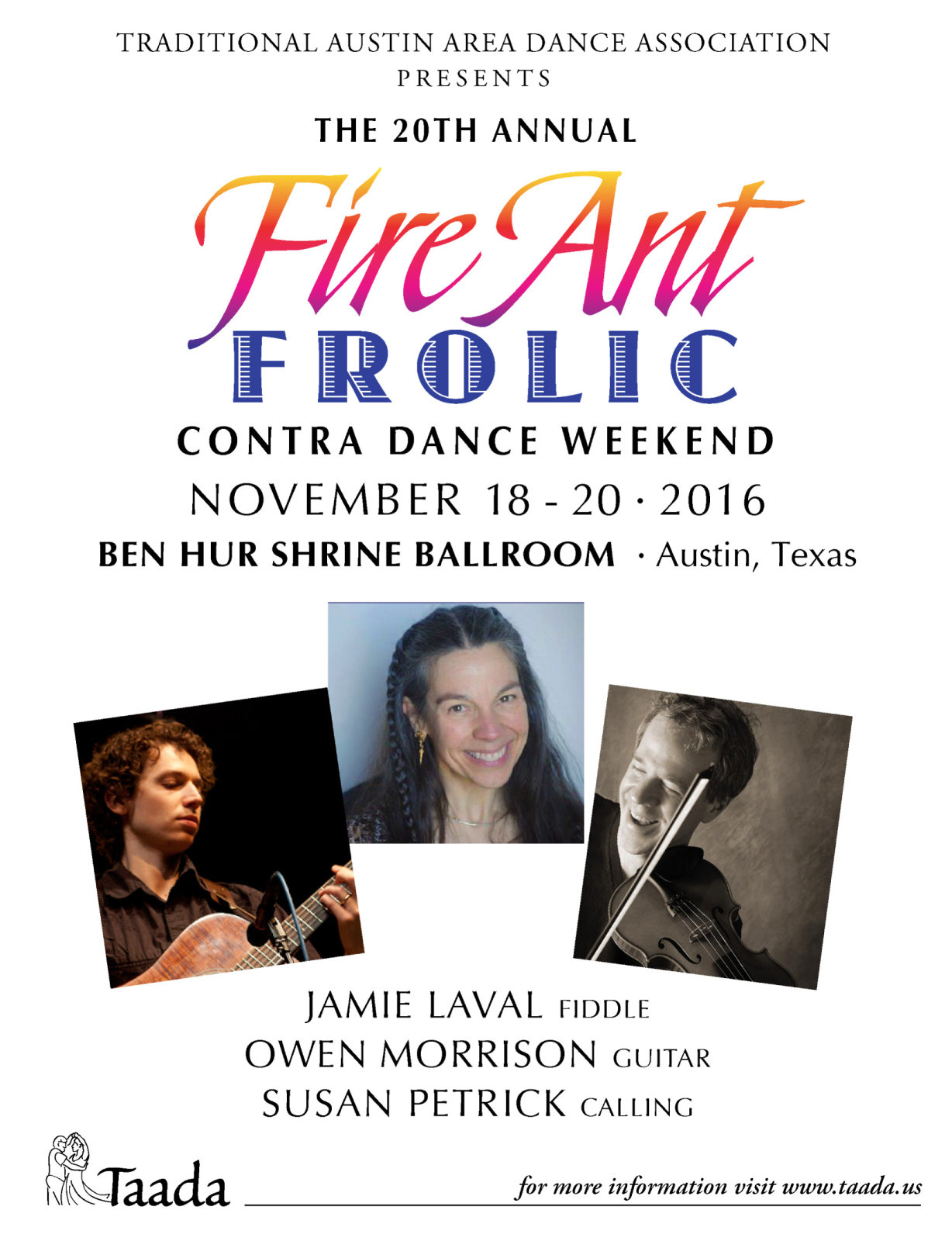 ###